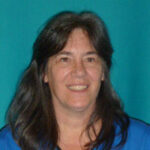 Director of San Francisco Bay location
Leigh graduated from the University of Alabama at Birmingham with a Masters of Physical Therapy degree in 1987. Since that time, she has pursued advanced continuing education courses and focused her clinical practice on musculoskeletal problems, and on treating visceral pain and dysfunction using manual therapies.
Throughout her career, Leigh has studied with three renowned French osteopaths and many expert PTs in the U.S. She is a member of the International Pelvic Pain Society, the American Physical Therapy Association, The American Academy of Orthopedic Manual Physical Therapists and The Vulvodynia Association.
Before learning our specialized work, Leigh integrated several manual therapy approaches into her work, including cranial osteopathy, myofascial release, visceral manipulation, and joint mobilization. She completed over seven trainings with Herman and Wallace Pelvic Rehabilitation Institute, and is comfortable working with children who have abdominal, bowel and bladder issues.
Leigh is committed to getting to the source of a patient's pain or dysfunction. She enjoys the ability to create structural changes to increase mobility, and to facilitate each patient's' journey into improved movement and health. She finds her work with Clear Passage patients very gratifying, as she helps them fulfill their life dreams, whether those are fertility, relief from pain or the ability to avoid further surgery.
Leigh has performed over 30,000 hours of manual physical therapy since she began in 1987.
If you'd like a free consult, please take 20 minutes and fill out this form and we can determine if therapy would be a good fit for you.