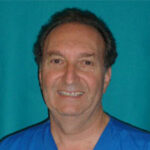 Director of Metropolitan San Diego location
Neil is a 1976 graduate of University of Southern California, a board-certified Orthopedic Clinical Specialist (OCS), a certified Clear Passage therapist and Director of our San Diego/Encinitas location. A San Diego native, he has been the owner and director of Encinitas Physical Therapy since 1984.
After graduating from PT school, Neil's curiosity about the body led him to study with many renowned physical therapists and osteopathic physicians. Initially, he studied joint assessment and treatment from some of the pioneers in manual physical therapy, including Stanley Paris, Geoffrey Maitland, Robin McKenzie, Ola Grimsby and Mariano Rocabado. He also studied Functional Manual Therapy with Gregg Johnson and Rolfing with David Riley.
Neil then explored a variety of cranial and visceral approaches with osteopaths Paul Kimberly, Loren Rex, John Upledger, Jean-Pierre Barral, Alain Gehin and Lawrence Jones. He studied Spinal Manipulation with Merlin Kemp, Philip Tehen and Peter Gibbons. He has integrated the best of all of these approaches with his patients over the years.
Neil has taught other therapists soft tissue, cranial and visceral mobilization in post-graduate seminars for more than 25 years. He was thrilled to learn the unique protocols developed at Clear Passage to treat infertility, bowel obstructions and adhesions in the body.
He believes that each person has a unique pattern of dysfunction in their body that requires a unique, customized treatment to be most effective. Working in a private, therapist-owned practice provides the opportunity to offer this kind of treatment.
Neil is married, has two children and lives in Leucadia, CA, just north of San Diego. He and his wife, Michelle, designed their office building in 2001 as a peaceful, healing space, with skylights, vaulted ceilings and private gardens off of each treatment room.
If you'd like a free consult, please take 20 minutes and fill out this form and we can determine if therapy would be a good fit for you.