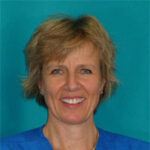 Tracey, Chartered Physiotherapist
Director, Southeast England Clear Passage location (by the Chunnel from Europe)
"Few things are more rewarding than empowering patients, helping them to live the lives they envision for themselves. I am incredibly fortunate to have been able to spend my life doing exactly this."
With over 30 years of experience before joining Clear Passage, Tracey is an Extended Scope Chartered Physiotherapist, based in Canterbury, England, Southeast of London. She qualified from St. Mary's Hospital, London in 1984 and opened her own clinic in the peaceful countryside near the English Channel Tunnel to France in 2000.
Tracey is highly skilled in the assessment and hands-on treatment of musculoskeletal injuries in adults and children. She enjoys returning quality of life to her patients, who often come to her with complex conditions that have baffled other health care professionals. In addition, Tracey has over two decades of experience in women's health, which enables her to help women overcome pain and infertility.
Tracey leads training programs for physiotherapists, doctors, nurses and midwives. The focus of these programs includes a wide arrange of conditions, from musculoskeletal disorders to pelvic floor dysfunction. She was the founding member of the Kent Clinical Interest Group for Women's Health & Continence and is an active member of the executive committee for Pelvic, Obstetric and Gynaecological Physiotherapy (POGP).
If you'd like a free consult, please take 20 minutes and fill out this form and we can determine if therapy would be a good fit for you.