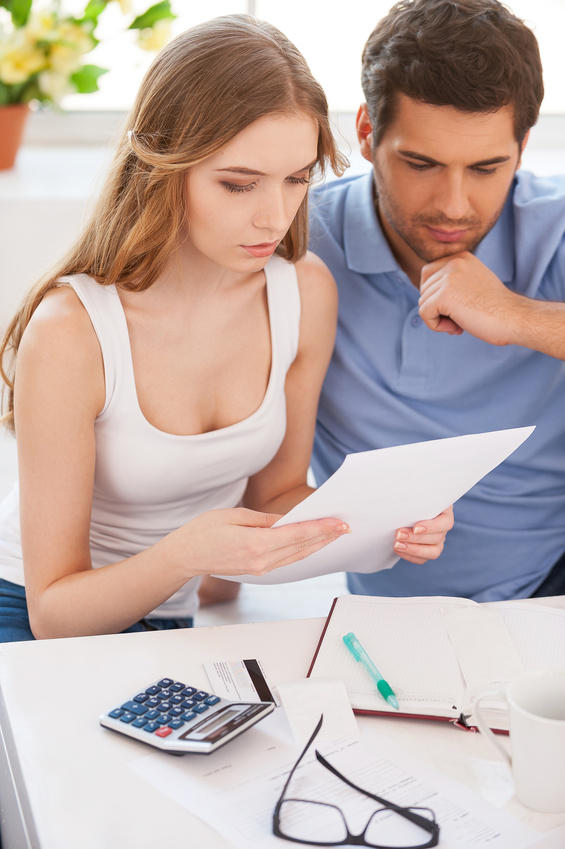 It's no secret that infertility treatments can be expensive. According to Resolve, The National Infertility Association, the average cost of in vitro fertilization (IVF) — one of the most popular infertility treatment options — is $12,400. Unfortunately, many face a big hurdle when confronted with the cost of fertility treatment. To help you tackle the financial aspect of this journey, we have devoted a personal finance guide. Now wait, before you leave — we know numbers and even the word finance can be boring or intimidating. Following the steps below can help you be better prepared to tackle the expenses of infertility treatment.
As you prepare to embark on the fertility journey, it is important to take care of both your physical and financial health. We recommend doing the following to try to reduce the overall cost of your treatment:
Shop around for more affordable infertility treatment options.
Pay close attention to the price you are quoted and what you are paying for. For example, some providers will advertise a price that does not include the added expenses of drug cycles, repeat visits, multiple blood tests, etc.
Ask about a price reduction or payment plan as some providers will work with you on price and/or can help you secure financing.
If you do not have a firm deadline for starting treatment, consider focusing on saving money so that you can pay for the treatment in full and avoid paying the interest associated with financing options.
The next step is creating a monthly financial goal. To help make sure your monthly goal is accurate, realistic, and attainable, we will use the program Excel. Many of you are probably familiar with it and if not, don't worry — there are five simple steps and we will go through them one by one.
Step 1: Download the spreadsheet
Click here to download the Excel spreadsheet, which you will use in the following steps, and save it to your computer. If you do not have access to Excel, you can still follow along as these steps will be useful if you plan to set up a budget using another program. All of the formulas you need have already been created in the spreadsheet, so all you need to do is enter the numbers and watch Excel create your budget for you.
Step 2: Open the spreadsheet
Once you have the Excel file downloaded, open it. You should see a spreadsheet that looks like this: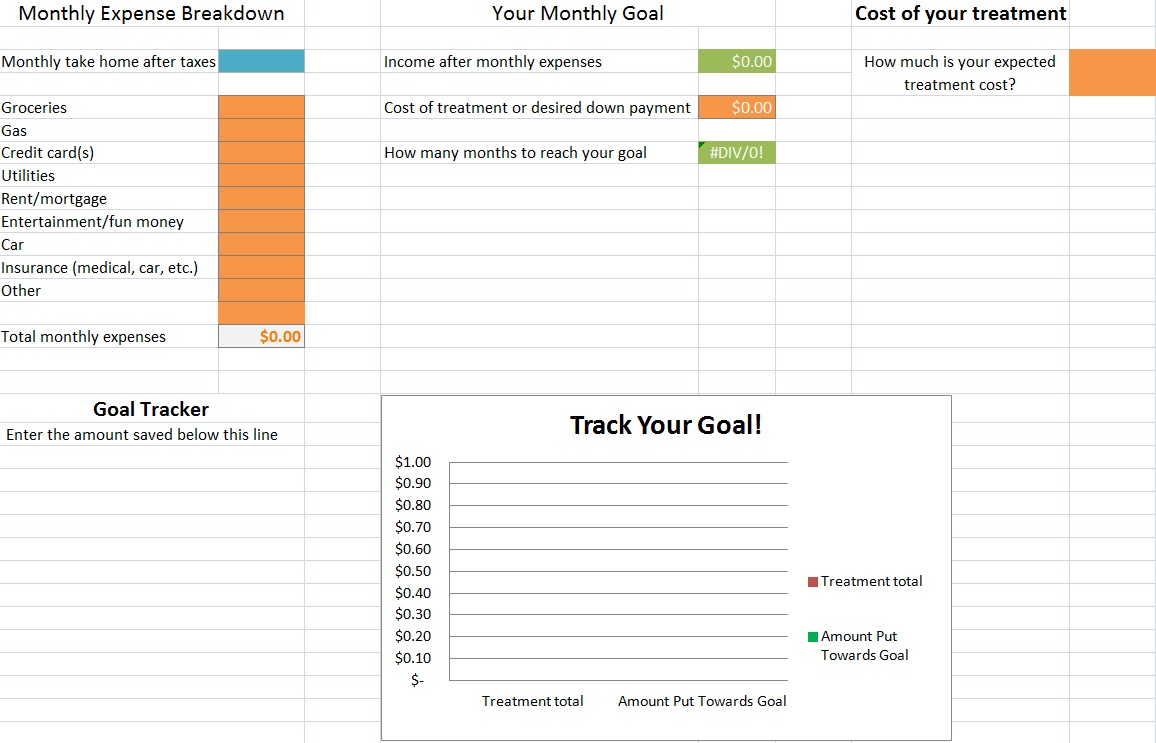 Step 3: Fill in monthly expenses
The next step is entering your monthly expenses. If you don't know the exact numbers, you can enter your best estimate. However, for the most accurate picture of your budget, find out the exact amounts of your various monthly expenses and fill them in on the spreadsheet.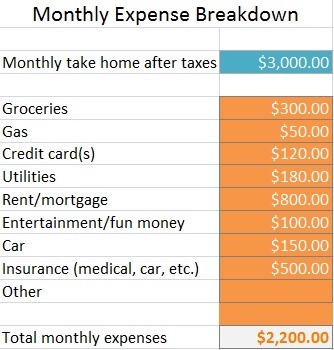 To enter numbers into the field, click on the box type in the amount then press enter. The table will automatically calculate your total monthly expenses.
Step 4: Determine your monthly goal
Fill in the expected cost of your treatment into the orange box on the right. If you are planning on taking out a loan, enter the cost of your initial down payment.
After you enter the cost of treatment, the rest of the fields will automatically auto-populate. (You must fill in the monthly expenses and income fields in Step 3 in order for the "Income after monthly expenses field" to auto-populate.)

You will now be able to see how many months it will take you to save the necessary amount. The number of months in the green box will automatically update based on what you enter for your expenses and the cost of treatment. This feature can help you decide if you need to rearrange your expenses or find a treatment with a lower cost, depending on what you can afford and when. In the example below, notice how finding a more affordable treatment allows you to reach your goal in less than half of the time compared to the original estimate.

Step 5: Tracking your goal!
Last but not least is the "Goal Tracker" section, which is very easy to use. The "Treatment Total" you see in red on the graph will be automatically filled in with the amount you entered into the Treatment Cost box in Step 4 above. On the left, under "Goal Tracker," you can track your monthly contributions towards saving up for fertility treatment. Each time you put an amount towards your goal, enter it under the line that says "Enter the amount saved below this line." We recommend adding the number systematically (monthly or weekly) to help you stay on track to meeting your goal.

We hope that you found this guide helpful and that it will help you tackle the financial aspect of the infertility journey. It can be a difficult one, but a little bit of planning can go a long way in making the process more manageable.
Interested in a natural infertility treatment that does not require surgery or medications and can be more affordable than assisted reproductive approaches? Schedule a phone consultation with one of our therapists, at no cost to you, to learn more.
If you'd like a free consult, please take 20 minutes and fill out this form and we can determine if therapy would be a good fit for you.