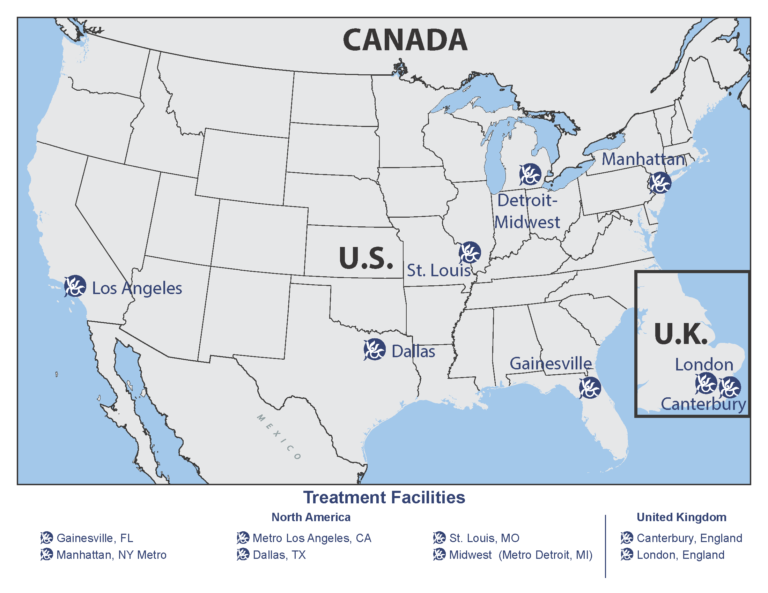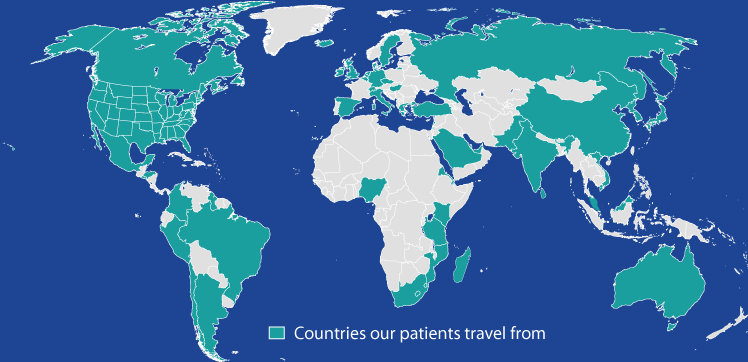 At Clear Passage, you get more than a physical therapist — you get a partner in your health. We have clinics throughout North America and the United Kingdom. Patients travel from all over the world to receive treatment at our various locations. Clear Passage has three Company clinics where we have trained and worked extensively with the therapists to provide the finest care to our patients:
To help increase your travel options, we have trained a limited number of highly skilled affiliates. These are excellent therapists, tested and certified to provide our Clear Passage Approach therapy in outlying locations.
In all cases, we review your specific goals, process all paperwork, and scrutinously review your medical history through our Gainesville Headquarters. This helps ensure that the Clear Passage Approach has the best chance to be safe and effective for you. Once we feel confident about that, we are glad to help you choose the therapist(s) and location that will serve you best.
If you'd like a free consult, please take 20 minutes and fill out this form and we can determine if therapy would be a good fit for you.