What is your name?
Larry Wurn
How long have you been a therapist?
Since 1989, so 22 years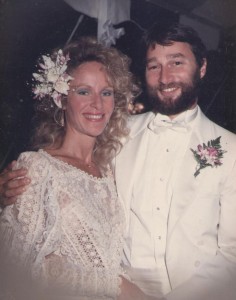 How long have you been practicing the Wurn Technique?
My wife Belinda and I began developing it in 1989. We then incorporated Clear Passage in 1995.
How did you first become interested in this work?
It began when my wife developed debilitating adhesions, after surgery and massive doses of radiation therapy.
Where did you grow up?
Jacksonville, Florida, then moved to San Francisco in 1969. I became Guest Curator at the Fine Arts Museums of San Francisco in 1972, coordinating large, multi-museum shows throughout the San Fransisco Bay area for the next three years.
What's your favorite food?
I love Indian and Thai food, and anything with lots of garlic!
Where did you receive your education?
University of North Carolina, then transferred to San Francisco State University during a very exciting time in the early 70's. That was when our campus became a center of protest of the Viet Nam War. I can still remember police on horseback herding students into or away from certain buildings – while I was just trying to get to class.
What is your philosophy on continuing education?
Continuing education is vitally important. You never stop learning. I learn every day from study, from my co-workers, and from my patients.
What conditions do you have experience treating?
My main focus centers around the adhesions that form wherever the body heals. I have extensive experience treating chronic pain, bowel obstruction, female infertility, endometriosis, intercourse and menstrual pain, TMJ, chronic head and neck pain, low back and post-surgical pain.
Where is your favorite place to go on vacation?
Anywhere exotic – where there is no fax machine, phone service or Internet! My favorite is being "away from it all." For that reason, I love to scuba dive – to just be one of the fish!
What is your favorite part about treating patients?
I love giving people back their lives, and helping make their dreams come true.
What do you hear patients say most often after receiving treatment?
"I don't want to leave; I wish I lived here."
What one word describes you best?
Inspired.
What drives you every day?
There are people suffering with physical needs that have found no relief, or whose conditions have worsened, using traditional medicine – drugs or surgery. Some have debilitating pain, some have life-threatening conditions; many have been told "there is nothing that can be done for you" or "it's all in your head" when it is clear to us that they have very real, tangible problems. In most cases, these are conditions that we can reverse.
I love it that we are so often able to give people back pain-free lives and hope using a non-invasive therapy that is based on compassion, and grounded in science.
I love it that to be successful, we must deeply listen to our patients, ask them what they are feeling, and even what they feel needs to happen in their bodies for them to reach their goals. Thus, we empower each patient to help create and direct her/his own cure. Working together with patients to achieve a great result is exciting, powerful and humbling. I am truly blessed to be able to work with people in need, and to help them find a new life, and achieve their goals.
Have a question for Larry? Post a comment below.
If you'd like a free consult, please take 20 minutes and fill out this form and we can determine if therapy would be a good fit for you.