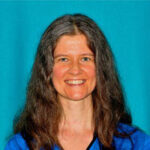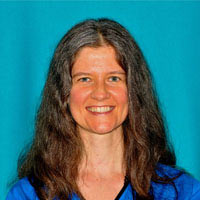 Director, Clear Passage Reno, Nevada location
With a Bachelors of Science in Exercise and Sport Science from The University of North Carolina at Greensboro and a Masters in Physical Therapy from the University of Delaware in 2000, Anita Lendach has vast experience as a therapist — and many more as a teacher/aide in movement and health positions.
In 2009, Anita received a Women's Health Certification Specialization, becoming one of only 61 such certified specialists in the United States. She has completed over 40 continuing education courses throughout her career. In addition, she continues to develop her understanding of therapeutic movement through the study of yoga and rehabilitative Pilates.
"I love being a physical therapist. It gives me the opportunity to facilitate a greater level of health in each person I treat, while empowering the person with tools to optimize their well-being in the present and future."
As a Clear Passage therapist, Anita enjoys helping patients achieve their goals – whether overcoming chronic pain, avoiding obstructions, or having a child. Her treatment philosophy echoes that of Clear Passage as she melds a traditional science-based approach with deep listening and an intuitive, personal approach to best meet every patient's individual needs.
In her personal time, she loves to explore the outdoors and travel with her husband.
If you'd like a free consult, please take 20 minutes and fill out this form and we can determine if therapy would be a good fit for you.