Many exciting things are happening at Clear Passage! Below are just a few of them.
New Locations: Manhattan and Boca Raton, Florida
Manhattan: On November 1st, we opened a location in Midtown Manhattan. The director there (Aura Bijou, PT) has wonderful hands and many years of experience doing Clear Passage work, as a prior Manhattan Director for us ten years ago! It's so great to have Aura's talented hands back with us!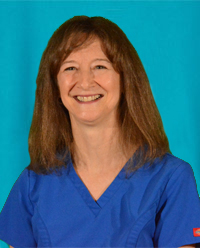 Aura Bijou, PT
Boca Raton, FL: We are pleased to announce our new South Florida location, in Boca Raton. Director Susan Winograd, PT has a strong background for our treatment, developed through decades of experience doing soft tissue therapies. As in all of our locations, we screen applicants to find only the best therapists in the world for our patients.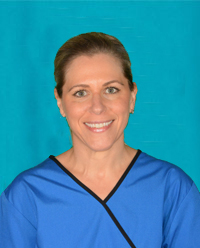 Susan Winograd, PT
Reserve Now Before Prices Increase!
Due to rising costs, we will be raising prices in 2019. You can reserve at 2018 prices now by placing a deposit before January 15th, 2019. Your deposit remains 100% refundable until you schedule your therapy. Book now to take advantage of the 2018 prices!
Facebook Contest Features our Adhesions Book

Our Facebook page is running a contest for people to submit stories of their struggles with adhesions. Stories with the most amount of likes and shares will be saved to share in a new book we are planning. Our intent is to bring awareness of adhesions to the world. Everyone who submits a story will receive copies of our ebook. If you don't want to wait for your copy, simply order the ebook for 99 cents (or get the paperback for $8.99) by clicking here. If you want to share your Adhesion Story, click here.
New Bowel Obstruction Study Can Help Insurance Reimbursement
A recent controlled study, co-authored by surgeons from Harvard, Stanford and Washington University medical schools, measured results for our patients compared to those without our therapy. Published in the prestigious World Journal of Gastroenterology, the study showed that patients who received the Clear Passage ApproachSM were 3 times less likely to require surgery and 15 times less likely to have a total obstruction (p=0.0003) than the present 'standard of care,' which is no therapy. More data is available at our bowel obstruction and our success rates page. We have added this data to our insurance appeal letter and are already starting to see increased reimbursements from some insurers.
Insurance Help for Patients With a History of Bowel Obstruction
We have created a new set of documents that can help our bowel obstruction patients seek reimbursement for treatment.
New Bowel Obstruction Video Adds Insights
A new video based on our controlled study noted underlines not only the success rates, but also the cost savings for your insurer. Watch this video in order to get a greater understanding of how and why our work is effective at stopping recurrent bowel obstructions. Direct this video to your insurers to help you get reimbursement. We will save your insurers money while we are saving lives!
If you'd like a free consult, please take 20 minutes and fill out this form and we can determine if therapy would be a good fit for you.