Meet the Therapist: Kristen
Please join us in welcoming our new addition to the Clear Passage family, Kristen Robles!
SIBO SOS Summit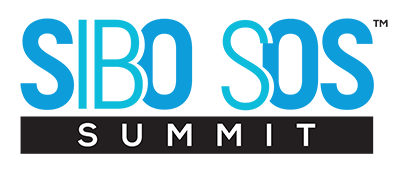 The SIBO SOS™ Summit is an online learning event for patients and practitioners dealing with SIBO (Small Intestinal Bacterial Overgrowth) and IBS (Irritable Bowel Syndrome.)
With presentations by 20+ SIBO experts (including Clear Passage's Larry Wurn), this in-depth health summit explores the effects, diagnosis, and treatment for SIBO and opens the door for you to find the right options to help you and your patients heal!
Bowel Obstruction Study Nears Completion
We thank all participants in our Controlled Bowel Obstruction Study. We now have the data we need to complete and publish that important paper, which will compare the outcomes among several hundred people who suffer recurring bowel obstructions – comparing those who received CP therapy and those who did not. Watch for our published results in the next few months. We feel it is vitally important to share with the world the extent to which non-surgical therapy can help people who face recurring life-threatening bowel obstructions and surgeries.
What Patients are Saying
"I can't say enough good things about my experience at Clear Passage. I will admit, I was a skeptic and pretty astounded at the cost of 20 hours of therapy. My therapists, Evette, Kim, and Kristen, were all gifted in different ways and fit perfectly together as a team. I came primarily to get help with my SIBO, which I believed stemmed from scar tissue from past surgeries that had also created a small bowel obstruction. I literally had a speed bump in my abdomen….and after 5 days that speed bump was gone. I tested negative for SIBO for the first time in 10 months, and I couldn't be happier!"
If you'd like a free consult, please take 20 minutes and fill out this form and we can determine if therapy would be a good fit for you.