Did you know that c-section is the most common surgery among women in the U.S.? According to data from the National Institutes of Health, one in four U.S. women give birth via c-section.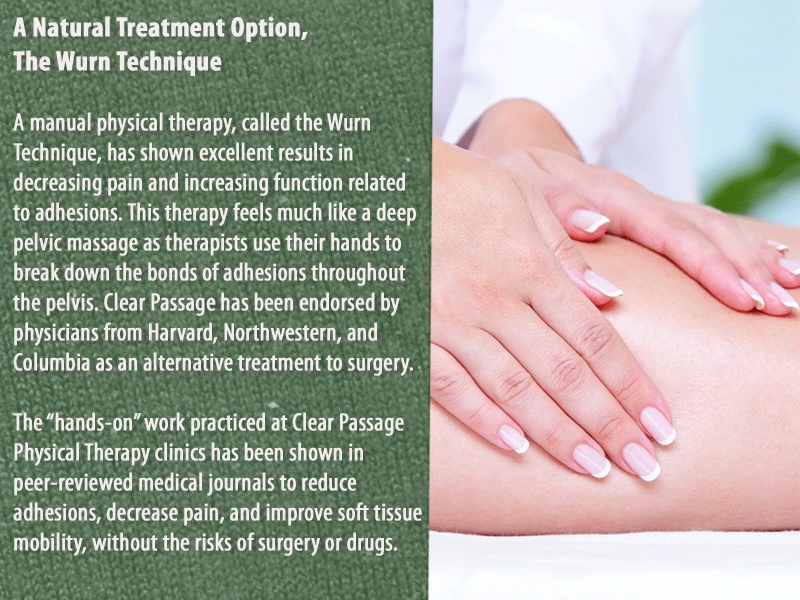 While a c-section generally ensures the safety of both mother and baby during delivery with unexpected complications, it is still a major surgical procedure with potential risks. One of the by-products of a c-section can be the formation of adhesions — internal bonds that rush in to help the body heal from the surgery.
These adhesions can create an uncomfortable pulling sensation or pain. In more serious cases, post-surgical adhesions that form in the bowels can cause pain or digestive issues such as diarrhea, constipation, or irritable bowel syndrome. In severe cases, these adhesions can result in bowel obstruction, which can become a life-threatening condition.
C-section adhesions can also affect the reproductive tract, leading to secondary infertility, pelvic pain, or intercourse pain.
If you'd like a free consult, please take 20 minutes and fill out this form and we can determine if therapy would be a good fit for you.