How to Support Women With Endo
1. Acknowledge their pain — don't ignore or deny it
Women with endometriosis oftentimes feel ignored. Whether it is a friend, partner, colleague, or family member, being told to "get over it" or "periods are supposed to be painful" can be extremely hurtful. Endometriosis is a real disorder; it affects an estimated 1 in 10 women worldwide, according to the Endometriosis Foundation of America.
The disease is caused by uterine lining cells that form on reproductive structures other than the uterus, such as the ovaries or fallopian tubes, and nearby organs such as the intestines.
If a woman you know has endo, educate yourself about the condition — having someone to help with the day-to-day of living with an illness can greatly reduce the stress of trying to get through it alone.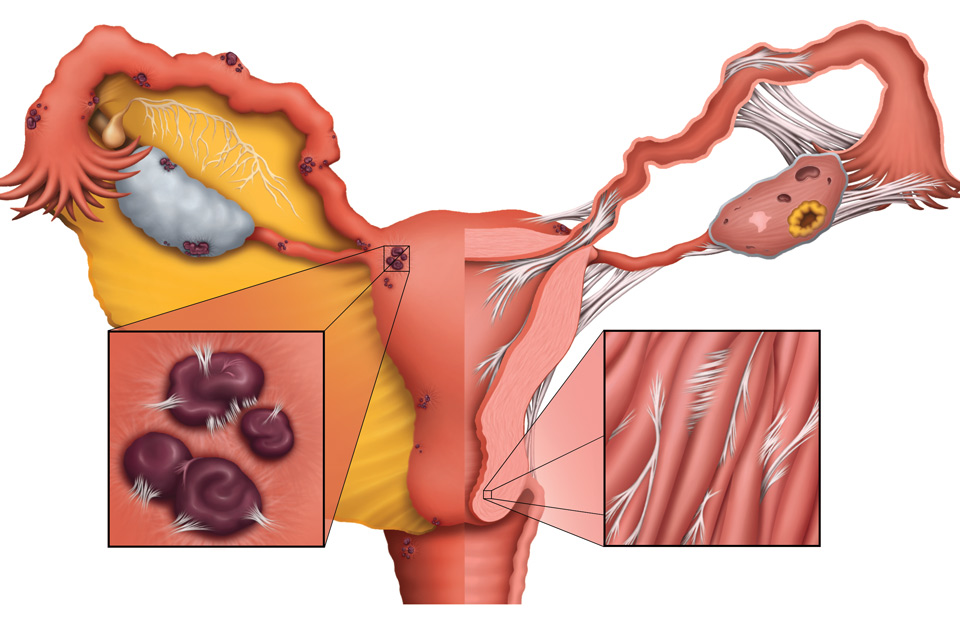 2. Be understanding and flexible
Don't underestimate the power of listening.  With no known cause and no cure for endo at this time, having someone that you can speak openly with and who will comfort you can be an invaluable support system.
Flexibility is also important. A woman with endo may need to make frequent visits to the doctor. The option to work at home and other schedule modifications offered by employers can help her tremendously. In addition, friends who will be understanding and nonjudgmental if she has to cancel or rearrange plans in order to keep an appointment can make a world of difference.
3. Raise awareness
Research suggests that it can take as many as 10 years for a woman with endometriosis to be diagnosed. Living with chronic pain and debilitating menstrual periods for a decade is a reality for many women with endo. During that time, many undergo unnecessary investigations and treatments that can be invasive and/or costly.
Educating girls and women about the symptoms of endo is an important step in helping them understand their condition and know that they are not alone. The symptoms include:
Debilitating menstrual cramps
Abnormally heavy periods
Pain during or after sex
Pain in the intestine or lower abdomen
Painful bowel movements or urination, during menstruation
Infertility
Equally as important to discuss are alternative treatment options. Endometrial implants often recur after the surgery to remove them; the surgery may also cause adhesions to form as the body heals from the surgery. Adhesions can pull on pain-sensitive structures or bind structures together, resulting in pain and decreased reproductive or sexual function. From manual physical therapy, which has been shown to help decrease adhesion-related pain and improve fertility in women with endo, to acupuncture and diet modifications, there are a number of ways to manage the symptoms of endo that do not require surgery or medications – and women should be aware of all their treatment options.
4. Encourage discussion
The stigma surrounding many of the symptoms of endo can be a contributing factor to a delayed diagnosis.
Many women report feeling embarrassed discussing painful intercourse, heavy periods, or bowel movements with their physician. It is important that women feel comfortable talking about their health concerns; moreover, they need to be empowered to take control of their well-being and be active participants in their treatment team. Spreading awareness about endo and its symptoms can help decrease the stigma and give way to transparent discussion, encouraging women to seek the help they need.
If you'd like a free consult, please take 20 minutes and fill out this form and we can determine if therapy would be a good fit for you.