"If I had just known about Clear Passage Physical Therapy and just done the research early on and found out about this place, it would have just saved us so much. It saved my world. It changed my world. I wish I would have known that early on. It would have made so much a difference for us."
How does it work?
Uterine adhesions, spasms, and cervical conditions – fibrosis (stiffening) or stenosis (closing) – can complicate an IVF transfer, hinder embryo implantation, and prevent pregnancy. We decrease adhesions and spasms and improve mobility and function of the cervix and uterus using the Wurn Technique.  Following treatment of the area, we find that positive changes are generally palpable to us and to your physician. IVF transfer then becomes easier and implantation rates appear to increase significantly.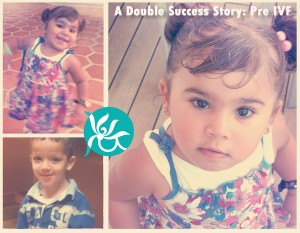 Success with Clear Passage Physical Therapy
Success rates with IVF remain around 30% per attempt and 41% per transfer, as reported by the US Centers for Disease Control (CDC). The Wurn Technique (practiced by Clear Passage physical therapists), has been shown to increase in vitro fertilization (IVF) success rates to 67% when used prior to IVF transfer.
Women who had not become pregnant in two or more prior IVF attempts achieved a 71% pregnancy rate and 57% live birth rate with their first IVF after receiving this therapy. As is the case with the patient in the video, who endured seven failed IVF cycles and later became pregnant after receiving therapy at Clear Passage.
If you'd like a free consult, please take 20 minutes and fill out this form and we can determine if therapy would be a good fit for you.