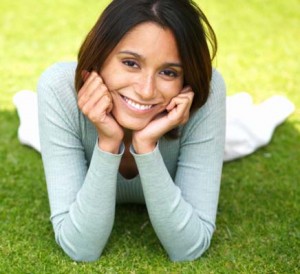 Natural Pregnancy After Seven Years of Infertility- Jennifer's Story
My husband and I attempted unsuccessfully to get pregnant from the very beginning. Upon attending Clear Passage Physical Therapy, I had been married for six years.
I come from a large family with five siblings, including a twin sister. I love being from a large family, so I have always wanted many children. My husband has three siblings and feels the same way.
We married just a week shy of my 30th birthday, so we started working on a family right away. Early in our marriage, I suffered from discomfort and sometimes pain during intercourse. Months, and soon years, went by and I was not getting pregnant despite the fact that I had never used any form of birth control. I felt intuitively that the intercourse discomfort and pain must be connected to my infertility.
I decided it was time to visit my gynecologist to gain some understanding of the problem. My doctor said that after two years of unprotected sex and no pregnancy, I was officially "infertile."  Wow, I never thought that it would happen to me! But sure enough, that diagnosis became part of my life.
I then began the next step, trying a fertility drug called Clomid. I tried three months of Clomid with no success. My doctor then suggested that I undergo some diagnostic tests to see if there was a physical problem.
I went through the typical battery of tests. In fact, my HSG was done on the morning of September 11, 2001. It was a bad morning in many ways, to say the least! The doctors told me that I was not getting spill of the dye into one side and they suspected one of my fallopian tubes was blocked. However, because of where the blockage occurred, they could not be certain that it was totally blocked. They encouraged me not to worry because, "Sometimes this procedure opens things up, and women often get pregnant afterward."
I left with a bittersweet feeling. I had a blockage on one side, but it could be "opened up." Although I was hopeful initially, months went by, and I still was not pregnant. I then went back to my gynecologist, who sent me to the local infertility specialist.
During consultation, he suggested that I had two primary options; I could either do in vitro fertilization (IVF) or artificial insemination. He said with the statistics, IVF was the most likely method to produce results. As a practicing Catholic, I knew this was not a good choice for me.
I decided to speak with several Catholic priests about this. They all suggested that even though we do not always understand God's plan or the church's "rules" on the sanctity of life, we must still obey as Catholics. We cannot "pick and choose" which rules to obey and which not just because they do not fit into our lives. I knew this was a spiritual lesson for me as well, and my responsibility was clear.
I thought about adoption and would be open to it, but my husband was not fully on board. He felt that God would give us a baby one day and that we should wait longer. Easier said than done!
I decided to buy the sticks that would tell me when I was ovulating and keep trying naturally. I used those sticks nearly daily for four years! I also tried the "basal temperature/natural family planning" method, but I didn't have success with it either.
In the meantime, I was having chronic urinary tract infections (UTIs). I went through a battery of tests regarding this and even received antibiotic treatment for six months. All testing was inconclusive or negative, yet the UTIs continued.
Through all of this, I couldn't help feeling that these issues were all somehow connected to my infertility. After all, they were in the same general part of the body. How could I have occasional discomfort during intercourse, chronic UTIs, and infertility all generally unexplained? I also knew I had chronic back pain from two accidents I was in. I asked my doctors if these were related, and most said no. But I still was not convinced.
My emotions during this process were difficult to bear. Any time a friend would tell me she was pregnant, I received an invitation to a baby shower or a baby was born, I would feel happiness for the friend, but incredible sadness that it was not me.
My twin sister married several years after me. I warned her to try to get pregnant right away if she wanted a family. After all, I was having such a difficult time and we were twins. Wouldn't you know, she conceived on her honeymoon! She miscarried a month later and re-conceived again within two months. Two pregnancies within three months!
Finally, in 2004, my sister-in-law was working as a medical director in a medium-sized hospital. She was receiving medical journals online and found an article regarding the efficacy of treatment by Clear Passage. She forwarded the article to me, and I felt that this may just be the answer that I was looking for. Many of their patients also had chronic UTIs and infertility, as well as pain during intercourse. This sounded familiar!
I thought this may be an answer to my prayers, and I contacted them immediately. They gave me a medical history form to complete in order to determine if I was an appropriate candidate for treatment. The closest treatment center at the time was in a city about 2.5 hours north of my home.
When I was accepted into the fertility treatment program, I set up my first 10 hours during a holiday break. My family doctor specialized in physical medicine, and he readily gave me a script for "physical therapy" due to chronic pain, which ultimately helped to alleviate some of the cost of the program.
I began my treatment the week after Christmas in 2005. I am in the rehabilitation field myself and have worked alongside physical therapists, so I had an inkling of an idea of what was to occur but did not know fully, so I was slightly nervous.
The process consisted of both typical physical therapy maneuvers, but also "internal" maneuvers. This was uncomfortable at first, but it proved to be one of the most beneficial parts of the process. It was kind of like going to the OB/GYN for a check-up. The therapist was thoughtful and described what she was doing, why, and what she was finding in her assessment, and during treatment. She also explained why I may be feeling pain during intercourse on occasion.
I left feeling filled with hope and looking forward to completing the process.
Six months later in June of 2005, I went to Florida and completed the final 10 hours. I had multiple therapists, all of whom were professional and caring. The halls of the center were filled with baby pictures, and a new mother was there showing the therapists her child. I started to cry. I felt hope and anxiety at the same time. Would this really work for me or was I just a hopeless case? Why would this work after six years of no success? Just because there are some success stories doesn't mean it will happen to me. I am 36 years old now.
As I completed my treatment, they gave me some suggestions and materials for preventing pain during intercourse. When I returned home, I was eager to see my husband. We had a wonderful night, pain-free and pleasurable! I had a new intimate life with my husband! This was an unexpected bonus!
By September 2005 (three months later), I took a home pregnancy test at my sister's house because I suspected I could be pregnant. It was positive! I never cried so hard in my entire life! I felt so relieved and filled with joy and excitement. I couldn't wait to tell everyone. I wanted the world to know — I didn't care about "waiting until the first trimester is over just in case." I just couldn't hold it in. I gave my husband a "Parents" magazine with a positive test inside to tell him our news. He was elated as well. We were finally going to be parents.
However, we were not out of the woods yet. During the pregnancy, I contracted "fifth's disease" while working at a school with young children. I had never heard of it before, but apparently, it is one of the diseases on the "don't get this when you're pregnant" list. So I had to have weekly ultrasounds. It was another blessing in disguise because I had a chronicled picture history of my daughter's development in utero.
In June of 2006, we had a beautiful, healthy baby girl 8 pounds 6 ounces. She was the most beautiful thing I have ever seen. I was 37 years old at her birth, and I finally had the child I had always wanted my entire life. I can't even look at her without crying tears of joy. I am so grateful to God and to the caring, skillful therapists at Clear Passage. They not only helped me conceive my daughter, but also conceive again naturally — I'm 11 weeks pregnant!  They truly changed my life!
If you'd like a free consult, please take 20 minutes and fill out this form and we can determine if therapy would be a good fit for you.