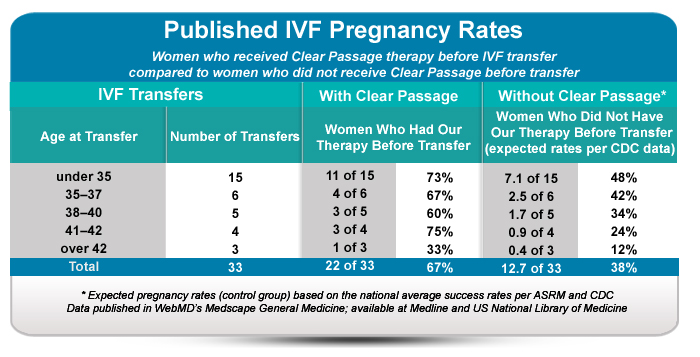 GAINESVILLE, Fla., Sept. 27, 2004 /PRNewswire/ — Struggling with years of infertility can be stressful and heartbreaking. But the battle is over for three friends who credit their success to a new "fertility massage."
Alexandra, Angie, and Cathleen all attribute their children to a patent-protected massage therapy called the Wurn Technique(R). The therapy, which uses no drugs or surgery, appears to decrease adhesions and scar tissue that cause half of all female infertility, according to physical therapist Belinda Wurn, co-developer.
"We use our hands to find adhered areas in and around a woman's reproductive organs," said Belinda Wurn. "We apply a sophisticated 'massage' to free the reproductive tissues from adhesions that prevent proper function and cause infertility."
The therapy's effectiveness was recently chronicled in Medscape General Medicine, Ob/Gyn & Women's Health. The peer-reviewed journal reported that 71% of infertile women conceived within one year after the treatments without any further medical or surgical intervention. A second study followed women who received in vitro fertilization (IVF) transfer after therapy. Two-thirds (67%) of the transfers resulted in pregnancy, beating the 41% national average reported by the CDC. But for the three friends, pregnancy came without surgical intervention.
Alexandra was the first of the three friends to discover the therapy's success. With one blocked fallopian tube, and the other tube scarred and adhered from a C-section, her physician told her it was unlikely she would ever conceive again. Yet, she has had two children since therapy and is now pregnant again. "I recommended the therapy to my friend Angie who had been struggling with infertility for so long," Alexandra said.
Angie was infertile for five years, with a history of endometriosis, miscarriages, and seven failed intrauterine inseminations (IUI). But after receiving the new therapy, Angie also conceived naturally and gave birth to a beautiful baby girl. "I know that the therapy is what my body needed to be successful," Angie said. She called her friend, Cathleen.
Cathleen was given a 5% chance of ever becoming pregnant, even with IVF. Her tubes were scarred and her fimbriae were clubbed with adhesions. After five years of infertility, and four IVF attempts, she was crushed. She had never had a single pregnancy. "Angie bugged me to try the therapy so I finally went. A few months after therapy, to my utter amazement, I was pregnant," Cathleen said. Cathleen also gave birth to a little girl.
"We are very excited about the results we are seeing with our therapy. At least 60 babies have already been born or are presently expected by women who were diagnosed infertile," said massage therapist Larry Wurn, co-developer of the Wurn Technique and Director of Clinical Studies at Clear Passage Therapies.
If you'd like a free consult, please take 20 minutes and fill out this form and we can determine if therapy would be a good fit for you.