Unexplained Abdominal Pain – Rae's Story
Rae's story is an excerpt from our book, Overcome Infertility and Pain, Naturally
My two weeks in Gainesville, Florida were a turning point for me. I don't think I will ever be able to put into words what they did for me, my health, my approach to good health, and my outlook on life.
I have been no stranger to the acronym "ICI" (Invisible Chronic Illnesses), and had a plethora of TLAs (three-letter acronyms) as diagnoses for my various levels of ill health, pain, and inability to "have a life." What brought me to Clear Passage was the four years of fighting stomach pain, a pain that made all other pain issues pale in comparison.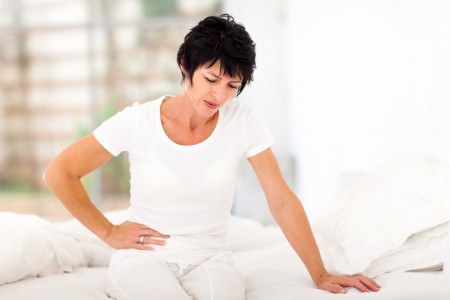 I developed stomach "clutches" that literally doubled me over and brought me to my knees. Having pain issues from FMS (Fibromyalgia Syndrome) and MPS (Myofascial Pain Syndrome) did not prepare me for this sharp and focused wave of pain. It hurt so badly, the pain would make me throw up whatever was in my stomach, and then for the next "n" number of hours (sometimes days) heave pure bile. That was my cue to go to the emergency room.
After my third visit there, one physician decided that gallstones were the issue. He admitted me, and I waited three days until the surgeon was available. I was afraid of surgery, my health not the best to begin with, but the knowledge that this would end the cycle of excruciating pain was what kept me strong.
Recuperating from the surgery was no picnic, but I was free of the stomach issue, or so I was told. All it took was one roughage full meal to have me dialing 911, and awaiting the ambulance. It was so frightening and disheartening, but I hadn't put two and two together yet; even worse, neither had the doctors. They all believed this was all part of the "recovery process" from the surgery, and my system trying to handle the digestion process without the gallbladder doing its job of breaking food down with enzymes and directing it into my intestines.
Much later, it became apparent to all of us that my stomach issue was not resolved by surgery. In fact, the surgery had exacerbated my problem (origin still unknown).
I then went to multiple GI specialists, "la crème de la crème," who all were adamant that I had an issue, but no one could diagnose it. I soon found myself chasing pain clinics, and having tests of pure discomfort. I had MRIs and CT scans with and without dye; I swallowed markers to track my digestive system by X-ray and swallowed other nasty stuff to clean my system the night before. I underwent all of these tests and procedures to show the medical folk how my digestive tract worked, how fast it moved, what path it took, and other arcane data. I had endoscopies and colonoscopies. And still, I had to go to the ER again and again with the pain. The ER doctors took so many X-rays of my entire torso that I am surprised I don't glow in the dark!
So between tests, specialists, and pain clinics, I kept having to find relief in the emergency room. They would insert an N/G (nasogastric) tube into my stomach, give me enemas, experiment with intravenous medicines, inject Atropine… After a while, they'd create any concoction or cocktail they could think of. They too were frustrated, and also "suspicious," since the relief inevitably came when they finally gave me the injection of a narcotic, along with anti-nausea medicine.
Sometimes they used an IV, and they'd maybe add something to hydrate me, but inevitably, excruciating pain in my stomach recurred. Depending on what they saw, they would either calm my pain with drugs, or admit me due to a bowel obstruction, or "ileus."
My ER visits eventually became even more frequent. My primary care physician kept suggesting exploratory surgery as the only way to figure out what was wrong. He put me on narcotics to try to keep me home and help me minimize going to the ER over and over again for pain relief. There were weeks when broth and Jell-o were my only fare — I remember being so excited when I could add some food to my Jell-o. There are not nearly enough Jell-o flavors available!
As my pain, bloating, and digestion problems continued, along with trips to the ER, including admission to the hospital, my doctor became more insistent on the need for exploratory surgery. He assured me that if there were the expected adhesions from my prior (unnecessary) surgery, the way to eliminate them was more surgery.
I started to attack the Internet for information. I found Clear Passage.
After reading horror stories about adhesions being compounded by multiple surgeries that attempted to release previous adhesions (which sounded both scary and logical to me), I approached my MD about going to Clear Passage. His feeling was that it would not harm me, and at most, it would only cost me some time and money. He felt it was worth a shot — he was supportive of my efforts. I can't tell you how warm and welcoming everyone at Clear Passage was. I filled my form out very, very completely, and I have a long and complicated health history, as I alluded to earlier. I held nothing back. I spoke to a therapist on the phone, and she soon became my new best friend and confidante. Despite my weight, Clear Passage was willing to work with me, as long as my expectations were realigned to recognize that it might impact the level of my success.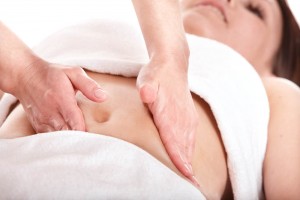 My therapist did not hold back, or "weasel-word" what I was in for and what to expect. She was a professional always but with such heart. I went to Florida, where their team of therapists worked together to create a plan for me. Every step of the way I found caring, smiling, people who listened to me and encouraged me while the therapists worked; rather WE worked together — I had to be actively involved, mind and body. The rest of the staff always smiled, answered questions, suggested places to visit, and accommodated my schedule needs.
By the end of two weeks, I had made new friends, really more like sisters: a family of my choice. I was so sad to leave them, but it was time to "graduate" and say goodbye. They gave me resources, paperwork, cheat sheets of exercises, and more to continue the process at home.
After I returned home, it was eleven long, lovely months before I ever hit the ER with a stomach issue again. Now almost 7 months later, I've not gone to the ER since. Compared to my schedule of multiple ER trips every year, this feels like magic (albeit based on their science, intuition, training, and heart). I never imagined this could be my reality!
I am now on the brink of getting off of the narcotics which, at one time, were the only things that kept me from being in the hospital 24/7. I admit I'm anxious about this step but excited too. This could never have been possible without my time at Clear Passage.
If you'd like a free consult, please take 20 minutes and fill out this form and we can determine if therapy would be a good fit for you.