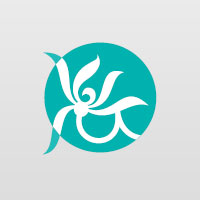 Endorsed by gynecologists and shown effective in medical journals, the physical therapy decreases pain, increases desire and lubrication
GAINESVILLE, FL, January 27, 2014 – Nearly half of all women (43%) in the U.S. report sexual problems including pain with sex, low libido, and decreased or absent orgasms according to the Journal of the American Medical Association, but physicians are often stymied to provide a solution. Suffering in silence, most of these women experience pain or adverse effects on their relationships due to physical problems with intimacy. Many report infertility, as well.
Once considered taboo, holistic remedies for treating sexual dysfunction are becoming more and more common as traditional medicine (prescription drugs and counseling) struggles to find a solution. According to research gynecologist and former Chief of Staff of North Florida Medical Center, Richard King, MD, "A new holistic therapy is showing remarkable success treating intercourse pain and other sexual problems. For many of these cases, doctors have no lasting medical solution."
Supported by peer reviewed studies in gynecologic journals, the "The Wurn Technique®", developed at Clear Passage Physical Therapy, is a unique hands-on therapy that helps women regain active sex lives. The holistic massage, unlike any other treatment available on the market today, has successfully treated thousands of women worldwide suffering from various sexual problems including:
Intercourse pain
Low sex drive
Decreased or absent orgasms
Poor lubrication, and
Infertility
"For several years, intercourse was extremely painful," said Elizabeth, 38. "It felt like my husband was ripping through my tissues, then running into something very painful. I was ready to try anything to make the pain go away." After one week of targeted massage therapy to her reproductive organs, Elizabeth reported a significant pain decrease. She regained sensation in her pelvis and had an orgasm for the first time in years.
National Director, Belinda Wurn, PT adds, "The results after therapy are often dramatic for patients who suffered longstanding pain. Published studies showed positive results in over 90% of women."
[divider]
About Clear Passage Physical Therapy® – Clear Passage Physical Therapy is a network of physical therapy clinics specializing in the hands-on treatment of adhesions, female infertility, and chronic pain, with an additional focus on women's health conditions such as endometriosis, and pelvic and intercourse pain. Major medical journals and the public media have recognized Clear Passage for its high success rates and ability to bypass the need for surgery and drugs. The group treats men and women from all over the world at several U.S. clinics.
Larry Wurn, Founder of Clear Passage Physical Therapy: Larry Wurn, Clinical Research Director, founded CPT with his wife, Belinda, a physical therapist of 38 years. In 1987, Belinda developed chronic pain after surgery for cervical cancer. Searching for relief from the pain, the couple developed a therapy that has relieved pain for thousands of women. When they used it on women who were diagnosed infertile, patients began having babies naturally.
###
If you'd like a free consult, please take 20 minutes and fill out this form and we can determine if therapy would be a good fit for you.