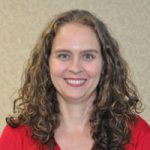 Clear Passage affiliation:
Research Director, study design
A primary author of several studies on Clear Passage
Board of Advisors member
With a doctorate in Medical Sciences, two postdoctoral appointments, and over a decade of work as a researcher and instructor at the University of Florida College of Medicine, Dr. Rice is the consummate clinical researcher. Her wide range of expertise includes examining the latest studies in the field of effective therapies, creating science-based analyses of our work, gathering and collating patient data, and applying bio-statistical analysis to her findings.
Over the last 15 years, Dr. Rice has become increasingly fascinated with the body's self-healing mechanisms, and with non-surgical and alternative methods of healing. She felt that many natural and less invasive techniques could be as effective as common medical procedures, without the associated risks or costs. With her strong scientific background and her interest in less invasive techniques of healing, she is perfectly suited to design and conduct research on Clear Passage's unique manual therapy, the Wurn Technique®.
"It's a perfect setting for me," she says. "As an onsite scientist, I get to meet the patients, build data sets with the therapists, and analyze data in order to evaluate the treatment for different medical conditions, many of which are not addressed effectively by mainstream medicine. This is a scientist's dream position — to be at the forefront of a cutting-edge therapy while witnessing the improvements for the patients and the end of their suffering."
Rice, A.D., Patterson, K., Reed, E.D., Wurn, B.F., Klingenberg, B., King III, C.R., & Wurn, L.W. (2016). Treating small bowel obstruction with a manual physical therapy: A prospective efficacy study. BioMed Research International, 2016: 7610387. doi: 10.1155/2016/7610387
King, C. R.; Rice, A. D. (2015) "Alternative Treatment of Non-Malignant Bowel Obstruction in Patients with Gynecological Cancer." In Intussusception and Bowel Obstruction: Symptoms, Diagnosis and Treatment Options; ed Rosie Miller. NOVA Scientific Publishing: Hauppauge, NY, 125–140.
Rice, A. D.; King, C. R. (2015) "Decreasing Post-Surgical Adhesions That Cause Recurrent Small Bowel Obstructions with a Conservative Manual Physical Therapy". In Intussusception and Bowel Obstruction: Symptoms, Diagnosis and Treatment Options; ed Rosie Miller. NOVA Scientific Publishing: Hauppauge, NY, 113–124.
Yuan D, Zhu Z, Tan X, Liang J, Zeng C, Zhang J, Chen J, Ma L, Dogan A, Brockmann G, Goldmann G, Medina E, Rice AD, Moyer RW, Man X, Yi K, Li Y, Lu Q, Huang Y and Huang S. (2014) Scoring the collective effects of SNPs: association of minor alleles with complex traits in model organisms. Science China Life Sciences, in press.
Rice AD, Adams MA, Lindsey SF, Swetnam DM, Manning BR, Smith AJ, Burrage AM, Wallace G, MacNeil AL and Moyer RW. (2014) Protective Properties of Vaccinia Based Vaccines: Skin scarification promotes a nonspecific immune response that protects against orthopox disease. Journal of Virology, 88(14):7753-63.
Rice AD, Wakefield LB, Patterson K, Reed ED, Wurn BF, Klingenberg B, King CR and Wurn LJ. (2014) Development and validation of a questionnaire to measure serious and common quality of life issues for patients experiencing small bowel obstructions. Healthcare, 2(1): 139-149.
Rice AD, Wakefield LB, Patterson K, Reed ED, Wurn BF, King CR, and Wurn LJ. (2014) Decreasing Adhesions and Avoiding Further Surgery in a Pediatric Patient Involved in a Severe Pedestrian versus Motor Vehicle Accident. Pediatric Reports, 6:5126.
Amanda D. Rice, Evette D'Avy Reed, Kimberley Patterson, Belinda F. Wurn and Lawrence J. Wurn. (2013) Manual Physical Therapy for Non-Surgical Treatment of Small Bowel Obstruction. Journal of Clinical Medicine.
Amanda D. Rice, Evette D'Avy Reed, Kimberley Patterson, Belinda F. Wurn and Lawrence J. Wurn. (2012) Clearing Bowel Obstruction and Decreasing Pain in a Terminally Ill Patient via Manual Physical Therapy. Journal of Palliative Medicine, in press.
Dejian Yuan, Zuobin Zhu, Xiaohua Tan, Jie Liang, Ceng Zeng, Jiegen Zhang, Jun Chen, Long Ma, Ayca Dogan, Gudrun Brockmann, Oliver Goldmann, Eva Medina, Amanda D. Rice, Richard W. Moyer, Xian Man, Ke Yi, Yanke Li, Qing Lu, Yimin Huang, Dapeng Wang, Jun Yu, Hui Guo, Kun Xia, and Shi Huang. (2012) Minor alleles of common SNPs quantitatively affect traits/diseases and are under both positive and negative selection. arXiv:1209.2911[q-bio.GN]
Denzler KL, Rice AD, MacNeill AL, Fukushima N, Lindsey SF, Wallace G, Burrage M, Swetnam DM, Gray SA, Manning BR, Smith AJ, Moyer RW, and Jacobs BL. (2011) The NYCBH vaccinia virus deleted for the innate immune evasion gene, E3L, protects rabbits against lethal challenge by rabbitpox virus. Vaccine, 29(44):7659-69.
Rice AD, Gray SA, Li Y, Damon I, Moyer RW. (2011) An Efficient Method for Generating Poxvirus Recombinants in the Absence of Selection. Viruses, 3(3), 217-232.
Amanda D. Rice, Mathew M. Adams, Bernhard Lampert, Scott Foster, Randall Lanier, Alice Robertson, George Painter and RW Moyer. (2011) Efficacy of CMX001 as a Prophylactic and Presymptomatic Antiviral Agent in New Zealand White Rabbits Infected with Rabbitpox Virus, a Model for Orthopoxvirus Infections of Humans. Viruses, 3(1), 47-62.
Rice AD, Turner PC, Embury J, Moyer RW. (2010) Pathogenesis of vaccinia virus in intratracheally infected mice and control of host interferon response genes PKR and RNaseL. Journal of Virology, 85(1):550-67.
Zhuang H, Kosboth M, Lee P, Rice A, Driscoll DJ, Zori R, Narain S, Lyons R, Satoh M, Sobel E, Reeves WH. (2006) Lupis-like disease and high interferon levels corresponding to trisomy of the type I interferon cluster on chromosome 9p. Arthritis & Rhematism, 54(5):1573-1579.
Empig C, Kenner JR, Perret-Gentil M, Youree BE, Bell E, Chen A, Gurwith M, Higgins K, Lock M, Rice AD, Schriewer J, Sinangil F, White E, Buller RM, Dermody TS, Isaacs SN, Moyer RW. (2006) Highly attenuated smallpox vaccine protects rabbits and mice against pathogenic orthopoxvirus challenge. Vaccine, 24(17):3686-94.
Doerner KC, Braden W, Cork J, Cunningham C, Rice A, Furman BJ, McElroy D. (2005) Population Genetics of Resurgence: White-tailed Deer in Kentucky. Journal of Wildlife Management, 69(1):345-355.
If you'd like a free consult, please take 20 minutes and fill out this form and we can determine if therapy would be a good fit for you.