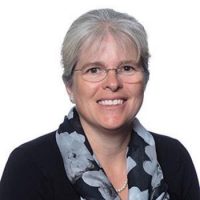 Clear Passage affiliation:
Advisor on post-surgical adhesion formation

Author: Bowel obstruction studies
Academic history and affiliations:
Medical Education: Tufts University School of Medicine (1993) MA

Residency: Massachusetts General Hospital (1998) MA
Internship: Massachusetts General Hospital (1994) MA
Board Certification: American Board of Surgery, General Surgery (1999)
Biography, posts:
Harvard – Massachusetts General Hospital: 1999-2016
Dr. Pratt began her career in general surgery at Massachusetts General Hospital where she was a founding member of the MGH Weight Center. As surgical director she introduced minimally invasive MBS and adolescent MBS to MGH in 2001 and 2007 respectively. In 2011 Dr. Pratt took over as Director at the MGH Weight Center and continued to work on several national committees towards improving access and care of adolescents with severe obesity. Dr. Pratt continued to practice general surgery throughout her tenure at MGH seeing patients with breast cancer, hernias, and obesity. She performed advance minimally invasive surgery (MIS) as well as advanced endoscopy.
Stanford University: 2016 – present
Clinical Associate Professor, 

Surgery – General Surgery

Clinical Associate Professor, Surgery – Pediatric Surgery
Member, Maternal & Child Health Research Institute (MCHRI)
If you'd like a free consult, please take 20 minutes and fill out this form and we can determine if therapy would be a good fit for you.