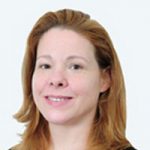 Clear Passage affiliation:
Biography, posts:
Academic history and affiliations:
Harvard School of Public Health: Degree: MS and ScD Public Health (1997 – 2004)
University of Massachusetts, Amherst,

MA Sociology (1994-1997)

Wellesley College: Bachelor of Science – BS, Psychology major, Sociology minor, Honors thesis, Cum Laude (1986-1990)
Instructor in Medicine, Beth Israel Deaconess Medical Center, part of the Beth Israel Lahey Health system, a world-class teaching hospital of Harvard Medical School
Director of Research:

New England School of Acupuncture (2007-Present)
I am a social epidemiologist and a sociologist with an interest in the associations between social factors and health.  I am published in the areas of Women's Health, Complementary and Alternative Medicine, Integrative Medicine, and qualitative research methodology. I do research and teach research methodologies at Beth Israel Deaconess Medical Center, Harvard Medical School, as the research director and faculty at the New England School of Acupuncture, and at other acupuncture schools in the United States. My portfolio also includes research in the mental, physical, and spiritual benefits of yoga, meditation, Ayurveda and other holistic and mind-body therapies.
I am also the Research Director and faculty at the New England School of Acupuncture. Part of my time is spent teaching research methodology to students, both in the classroom and via guided projects. Most of my time is spent writing and executing funded projects exploring the effectiveness and mechanisms of Chinese Medicine. I use a varied toolkit of qualitative and quantitative methodologies with the goal of capturing changes and processes that will make sense to audiences familiar with Chinese Medicine and also for those who are new to this system.
If you'd like a free consult, please take 20 minutes and fill out this form and we can determine if therapy would be a good fit for you.