HOURS OF OPERATION
Headquarters Hours of Operation:
8 AM – 5 PM EST Monday through Friday
Local Hours of Operation: By Appointment Only

PHONE NUMBER
Phone: 1-352-336-1433

CLINIC ADDRESS
Canterbury, England

THERAPISTS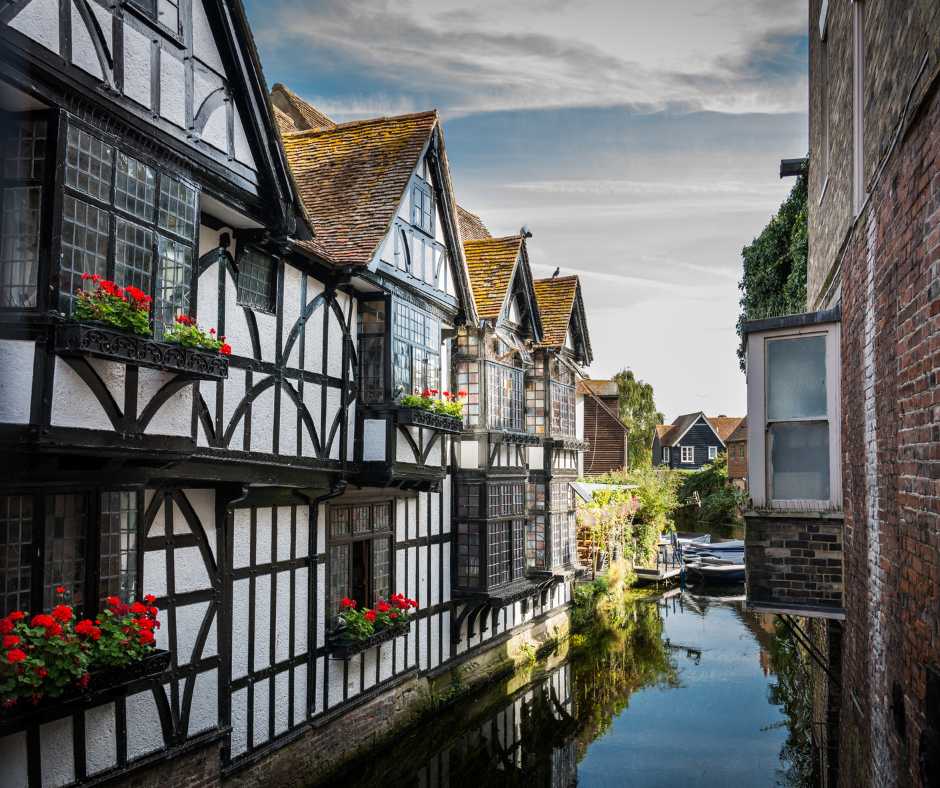 "Clear Passage was exactly the alternative I was looking for as I did not want to take fertility drugs. My body was telling me my problem was with adhesions and I had no faith that Clomid and other drugs would work. I am now pregnant and expecting a baby after treatment!"
Lisa

AREAS OF INTEREST
Clear Passage®️ is a leader with over three decades of experience in successfully treating female infertility without resorting to surgery or pharmaceuticals. A landmark 10-year study underscores the efficacy of their holistic physical therapy approach, showcasing pregnancy rates for women suffering from PCOS at levels comparable to standard medical treatments, all without the need for invasive procedures.
The therapy offered by Clear Passage®️, developed by physio/physical therapists, initially focused on assessing and enhancing the physical structures of the body, such as muscles, joints, organs, and nerves. However, an unexpected discovery emerged as they observed women with hormonal infertility, including PCOS, high FSH, and endometriosis, achieving high pregnancy rates following their therapy. This revelation prompted further investigation, ultimately revealing that many of these women enjoyed easy, natural pregnancies, and delivered healthy full-term babies. As demonstrated in their groundbreaking 10-year infertility study, the therapy resulted in a remarkable 54% pregnancy rate for women facing PCOS-related infertility.
The success in treating women with hormonal disorders can be largely attributed to Clear Passage®️'s comprehensive approach, which targets the pelvic reproductive organs, the spinal cord, and dura extending into the cranium. This continuum of structures connects the reproductive organs in the pelvis to the pituitary/hypothalamus in the cranium, forming the HPO axis crucial to reproductive health. A significant component of this route is the dura, a fascial sweater enveloping the spinal cord, entering the skull, and encasing the brain and its structures, including the pituitary gland.
Clear Passage®️ therapists employ their therapy to address the entire spectrum of reproductive structures, including the dura and its attachments, extending from the ovaries and tailbone to the head. Any adhesive restriction within this system, between the pelvic reproductive organs and the pituitary/hypothalamus in the cranium, can interfere with reproduction. The results from Clear Passage®️'s research on hormonal conditions in women have been overwhelmingly positive, leading them to encourage women with hormonal disorders like PCOS, endometriosis, amenorrhea, and high FSH levels to consider their treatment.
While no medical technique can guarantee a 100% success rate, if the therapy cannot open fallopian tubes, it can increase the chances of a successful IVF by roughly 50%, based on published studies. This holistic approach offers hope and options for women seeking natural and effective solutions to PCOS-related infertility.
If you'd like a free consult, please take 20 minutes and fill out this form and we can determine if therapy would be a good fit for you.